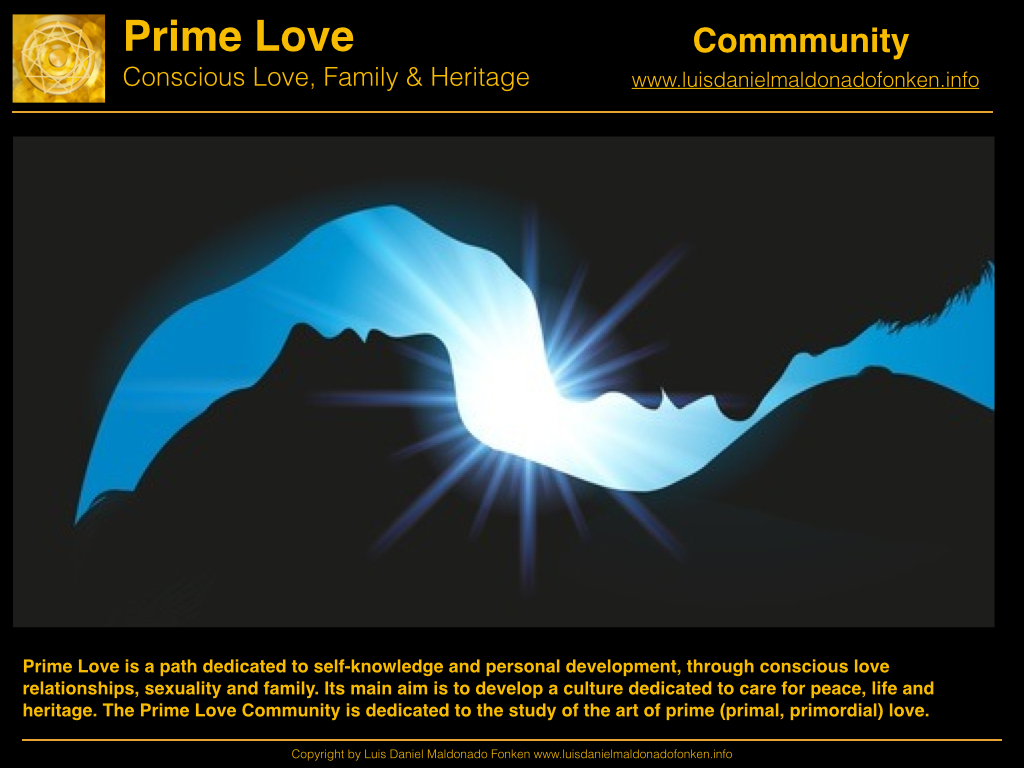 We are currently developing a new website. Mid-while, we would like to invite you enjoy our information platform here or visit our home site dedicated to introduce the work and teachings of Luis Daniel Maldonado Fonken, founder of the Prime Love Community and main Prime Love Trainer.
The Prime Love Community
How to become a member of the Prime Love Community?
Prime Love Origin and Aims
Prime (Primal, Primordial) Love is an application of prime yoga, dedicated to conscious love making, conscious conception and family in prime self union ( union with the source of all that is have been will be within own heart)
Services
Journey – Training Program & Activities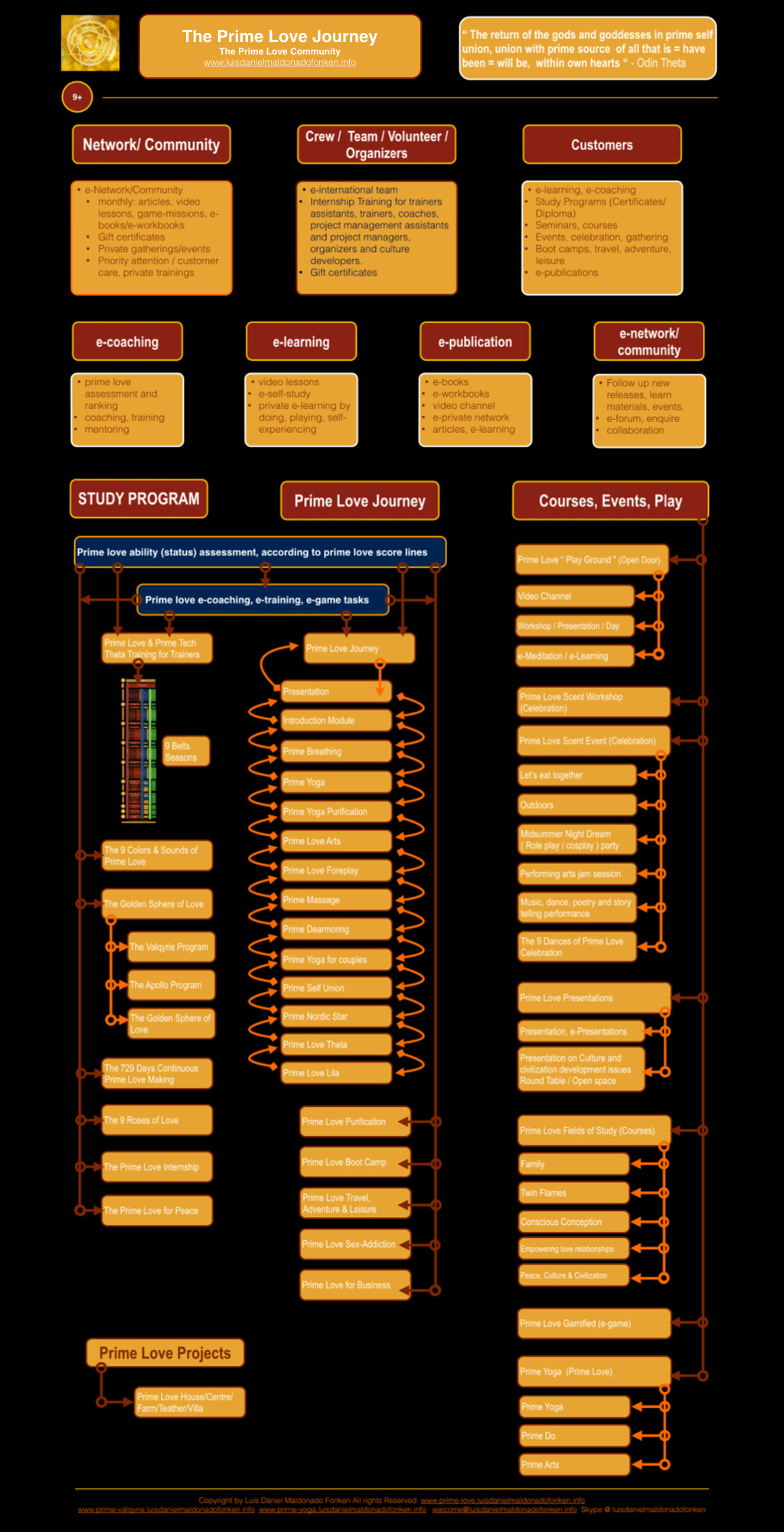 PRIME LOVE APPLIED
Prime Love is not tantra, nor sexual skills development. Prime Love focus on prime love making (love making in prime self union); it has 27 colours, and 9 stages of love, 9 stages of development; is at its core dedicated to peace, human species survival, culture and civilization upgrade, consciousness expansion, life care and heritage.
THE BRIDGE 
THE BRIDGE
There is a Bridge, created by LUIS Daniel Maldonado Fonken, that helps perception, and skills developed out of the love making time, to be applied in human cocreation, communication and collaboration (Family, culture, peace, heritage, life care) context. (The 9+ Fields of Application)
This bridge is transferred through self experience to his students (through organic trainings, e-learning).
Luis coined the term Prime Love Technology for this BRIDGE as it utilizes into its design knowledge of nature principles, laws, human nature, consciousness and emotions, self awareness; and applications follow a very technical method, milestones, development process and has indicators as for performance or quality development stages. (Prime, Primordial, Primal Technology applied)
PRIME LOVE IN MODERN GLOBAL CULTURE
As a prime love making practice it welcomes all genders and sexual preferences, also preferences in terms of love relationships (binomial, tri or more love partners, as well as for parentship and family, is not dedicated only to heterosexual love nor by binomial love relationship). It empowers each individuals preferences, as for gender, and culture or nationality, race, beliefs and others. (REF. Family, Conscious Conception)
AIM
Its aim is to reach a completion state of prime self union, through 24/7 dedication to natural state of consciousness and practice activities, in prime self union. 
ORIGIN
Prime (Primal Primordial) Prime Yoga www.prime-yoga.luisdanielmaldonadofonken.info founder is LUIS Daniel Maldonado Fonken.
May the bliss of the gods and goddesses in prime self union fall upon us.
MORE about Prime Love.